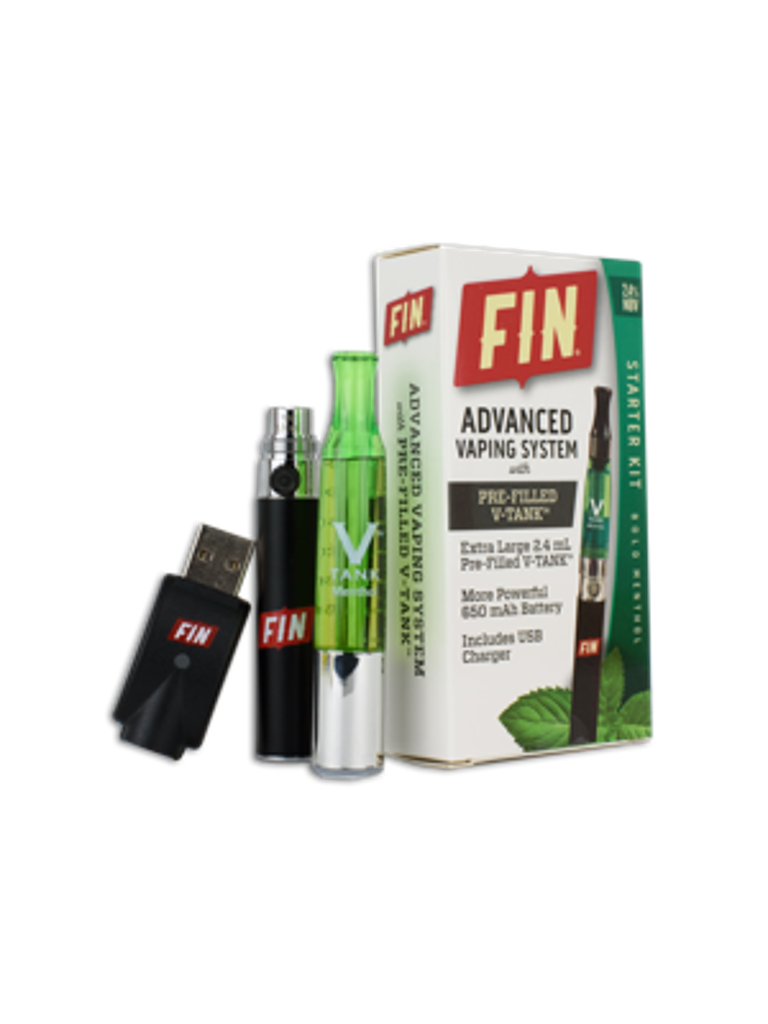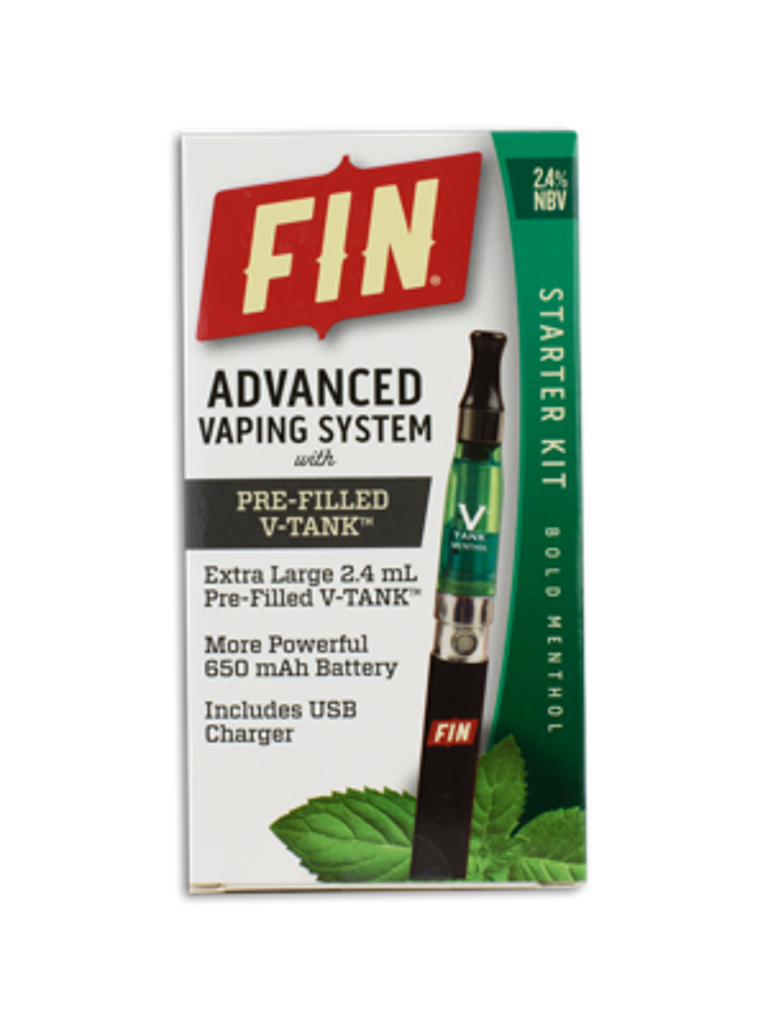 19
Reward Points
with this purchase*
FIN AVS Starter Bundle Menthol
These menthol starter bundle, also known as AVS, are MOD style and include a large capacity 510 thread, rechargeable 650mAh battery, a USB charger, and a 2.4ml pre-filled tank as well as three packs of AVS pre-filled refills!
Description
Using Proprietary V-Tank™ Technology. The AVS mod style vaping system is more convenient, with no spilling or messy refills for a more pleasurable vaping experience. Rechargeable battery life is 6 months with regular use. Two hours are needed to fully charge the battery. A fully charged battery will last for over 300 puffs.
Traditional E-Cigarette Vaping Starter Bundle (IQOS style);
(3) 2.4ml prefilled, premium e-liquid tanks
Ready to vape out of the box!
Includes a large capacity 510 thread
Rechargeable 650mAh battery
USB charger
Choose from 1.6%, 2.4%, or .01% nicotine by volume
INGREDIENTS: Propylene Glycol, Glycerin, Nicotine, Peppermint Oil, Vanillin, Menthyl Acetate, Carvone Laevo, Menthone Racemic, Menthol Crystals Natural, Ethyl Menthane Carboxamide.
Warning
WARNING: This product contains nicotine. Nicotine is an addictive chemical. This product contains nicotine, a chemical known to the state of California to cause birth defects or other reproductive harm. WARNING: This product is not a smoking cessation device. It is intended for use by smokers of legal age. This product contains nicotine, which can be poisonous. Avoid contact with skin and eyes. Do not drink. Keep out of the reach of children and pets. In case of accidental contact, seek medical help.
CALIFORNIA PROPOSITION 65 WARNING: Use of this product will expose you to formaldehyde and acetaldehyde, chemicals known to the state of California to cause cancer.
Battery Warning: Never leave charging batteries unattended. Only use the USB charger provided by FIN with FIN batteries.
Must be of legal smoking age to purchase.