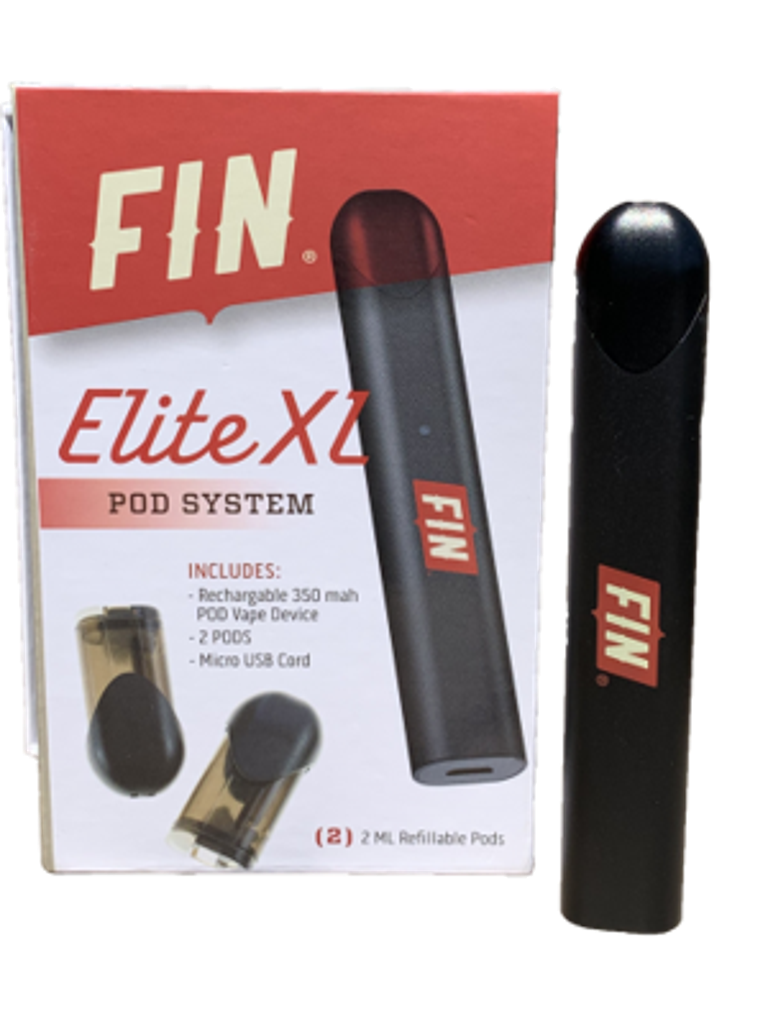 14
Reward Points
with this purchase*
FIN Elite Pod XL Vape System
The FIN Elite Pod XL Vaporizer is beautifully designed, compact and portable just like it's predecessor. The Elite Pod XL offers an upgraded vaping experience via the larger capacity(2ML), refillable pod system. This next generation JUUL type vaping device is ultra-portable and ergonomically designed to be intuitive and simple. The Elite vape pen ensures you can enjoy your favorite e-liquids with ease. See below for list of items included.
Description
The Starter Kit Includes
1 Elite Pod XL Vaporizer, 2* 2ML refillable POD's, a micro-USB Charger, and 2* e-liquid bottle (any 10ml flavor)
Best used with FIN e-liquids and can be used with a range of other liquids including nic salt e-liquids.
Key Features:
No button, just insert the magnetic POD and draw. Blue light when being drawn on.
Upgraded Capacity, 2.0ml size
Dimensions (including inserted POD) is 111mm x 12mm x 19mm
Soft curves for ergonomic comfort. Bottom micro-USB charging port
Low battery warning with purple light. Recharge needed warning with red light
Red light while charging. Charged battery when the red light is out.
E-Z Refillable POD's
Specifications:
For e-liquid
Battery capacity: 350mah
Cartridge capacity: 2.0ML(empty)
Coil: Organic Cotton
Pods resistance: 1.5ohm
Color: Black
Charges in 60 minutes
1 Year Warranty
This product is not compatible with JUUL™ products.