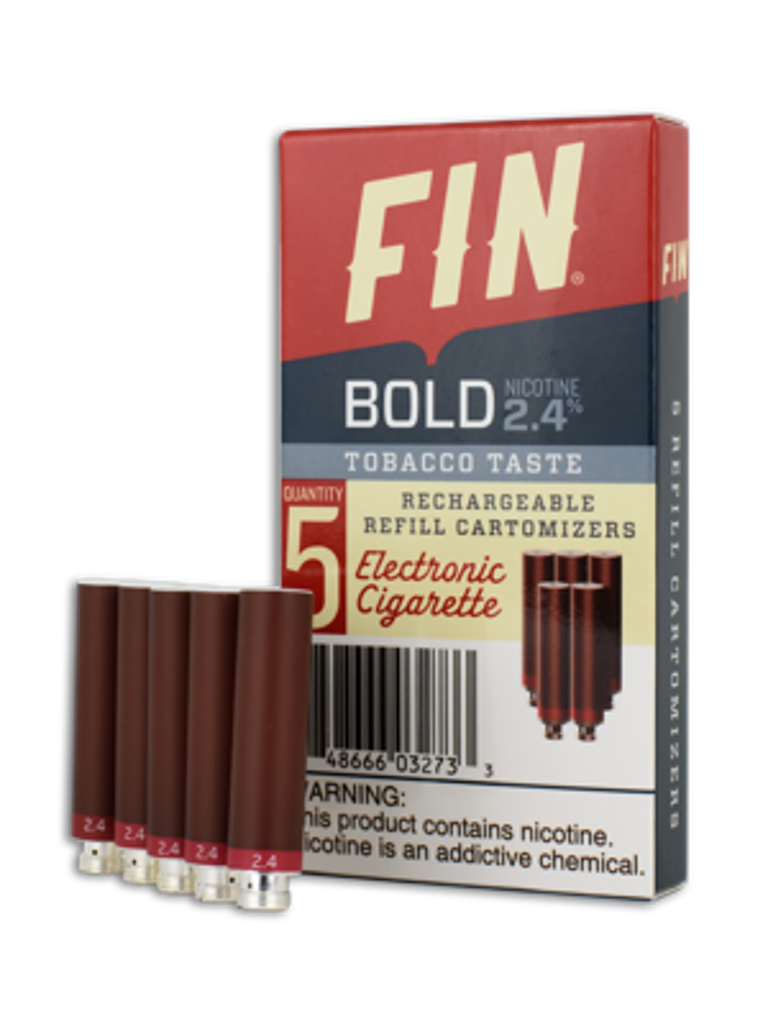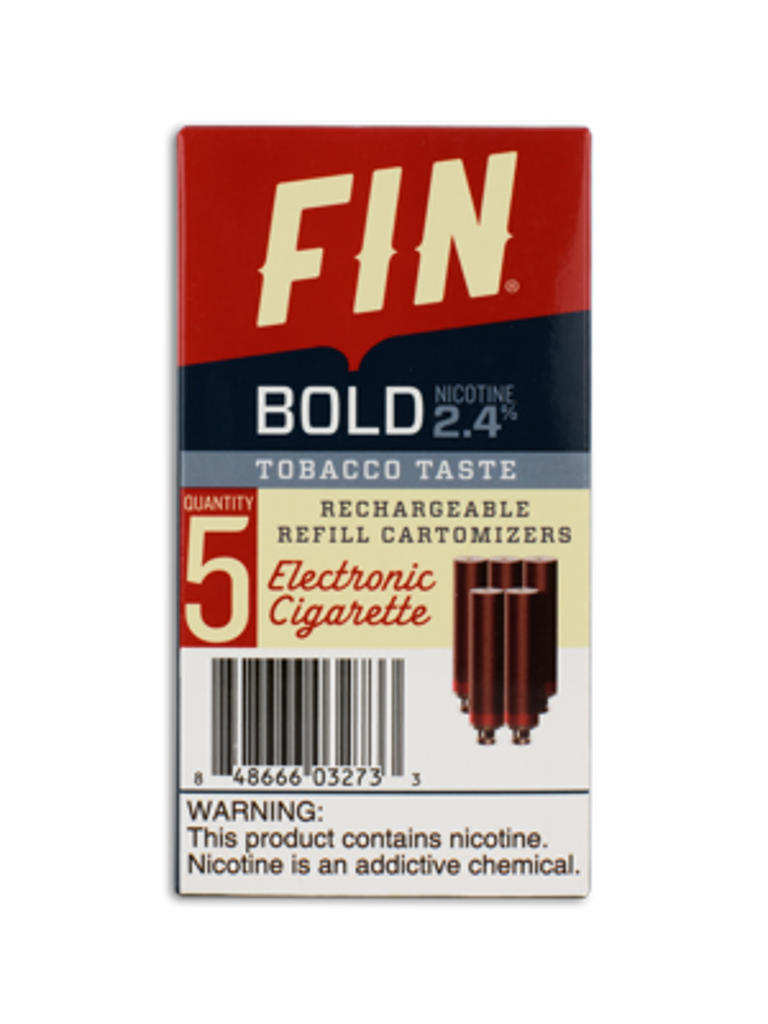 8
Reward Points
with this purchase*
Pack of 5 Cartomizers Tobacco - Bold
Classic rolling tobacco flavor with a blend of Gold & Bronze tobaccos. Cartomizers can help cut smoking costs by 80%. Each Cartomizer delivers up to 300 puffs and one Cartomizer is comparable to around 40 normal cigarettes One pack contains 5 Cartomizers. 2.4% Nicotine By Volume.
Mix & Match Bulk Savings Buy at least 3 and save $1.50 each!
Buy at least 10 and save $3.50 each!
Description
Pack of 5 Cartomizers is equal to 10 packs of traditional cigarettes! Cartomizer refills stay fresh for 15 days once opened.
Traditional E-Cigarette Refills (IQOS style);
(1) box of 5-Pack Cartridges
Ready to vape out of the box!
Single cartomizer equivalent to over two packs of cigarettes
400 mg of e-liquid per e-cig
2.4% nicotine by volume per e-cig
INGREDIENTS: Propylene Glycol, Glycerin, Nicotine, Methyl Cyclopentenelone, 2-Acetyl Pyrazine, 2, 3, 5-Trimethyl Pyrazine.
Warning
WARNING: This product contains nicotine. Nicotine is an addictive chemical. This product contains nicotine, a chemical known to the state of California to cause birth defects or other reproductive harm. WARNING: This product is not a smoking cessation device. It is intended for use by smokers of legal age. This product contains nicotine, which can be poisonous. Avoid contact with skin and eyes. Do not drink. Keep out of the reach of children and pets. In case of accidental contact, seek medical help.
CALIFORNIA PROPOSITION 65 WARNING: Use of this product will expose you to formaldehyde and acetaldehyde, chemicals known to the state of California to cause cancer.
Battery Warning: Never leave charging batteries unattended. Only use the USB charger provided by FIN with FIN batteries.
Must be of legal smoking age to purchase.