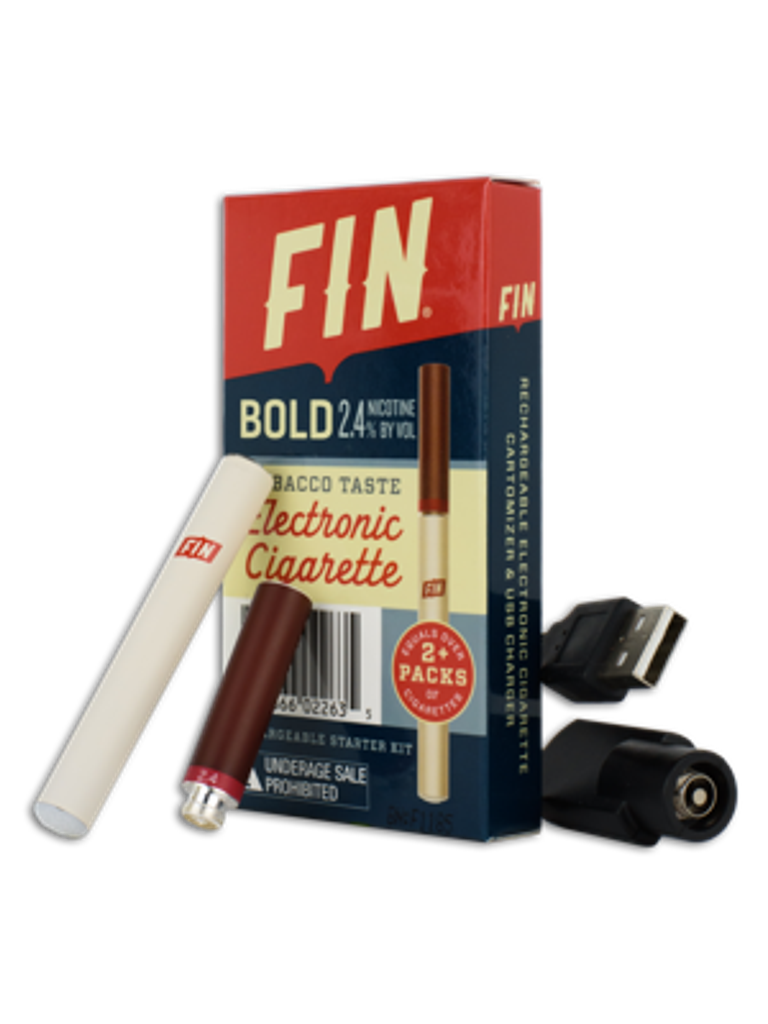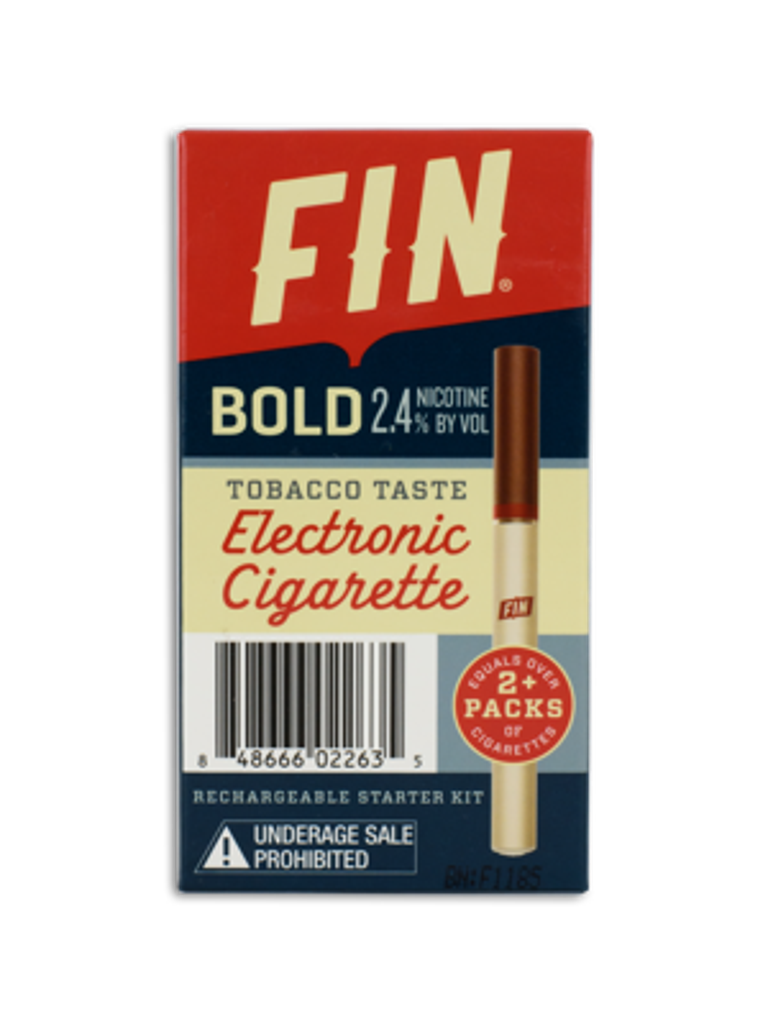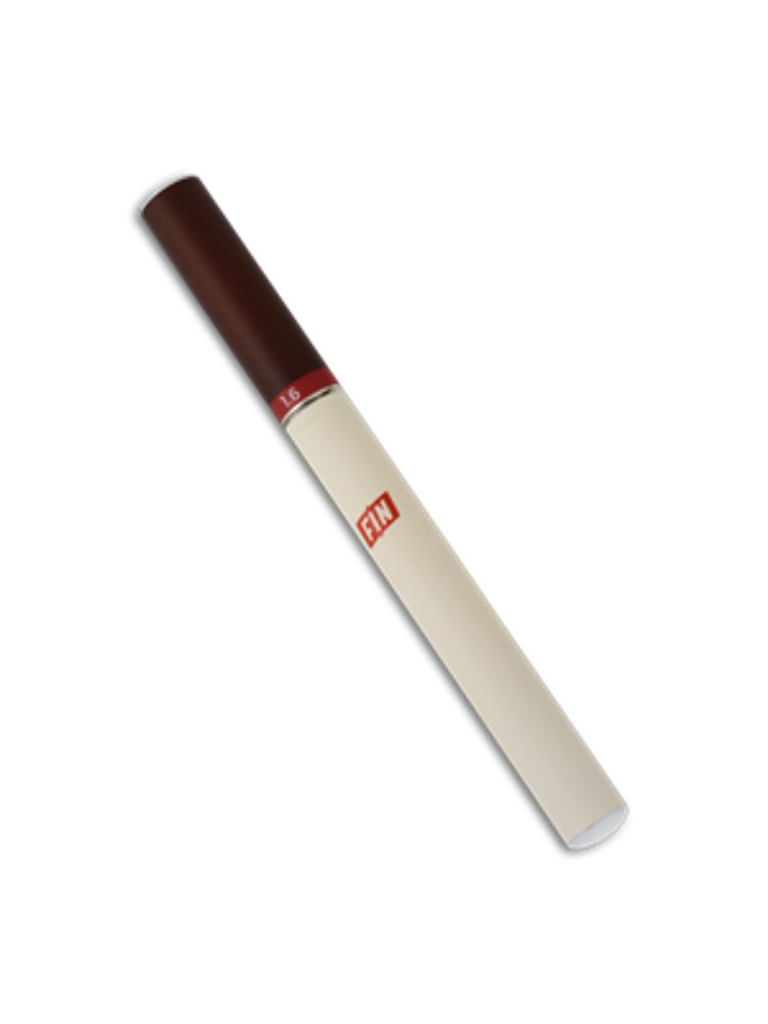 8
Reward Points
with this purchase*
Rechargeable Starter Kit - Bold Tobacco
These e-cigarette starter kits have a higher nicotine delivery than the standard tobacco. Our bold tobacco flavored cartomizer starter kits have been a long time customer favorite. Packing a classic rolling tobacco flavor with a blend of Gold & Bronze tobaccos.
Out Of Stock
Description
Each FIN Rechargeable Starter Kit includes:
One rechargeable battery( 180 MAh)One tobacco cartomizer ( 2.4% Nicotine By Volume)USB charger
Product Information
Rechargeable battery life is 6 months with regular use. Two hours are needed to fully charge the battery. Cartomizer refill equals up to 2 packs of traditional cigarettes. A fully charged battery will last for over 300 puffs. Cartomizer refills stay fresh for 15 days once opened. Each refill contains 400 mg of e-liquid1.6% nicotine by volume
INGREDIENTS: Propylene Glycol, Glycerin, Nicotine, Methyl Cyclopentenelone, 2-Acetyl Pyrazine, 2, 3, 5-Trimethyl Pyrazine.
Please note:
Twist the refill onto the end of the battery and you're ready to start vaping.Each filter cartomizer delivers around 300 puffs, giving you a great vaping experience.
Battery:
Visually inspect the battery before use/charge, if you notice any damage please do not use the product.We recommend to charge your battery as soon as you receive it.Avoid Charging the battery for longer than 2 hours will reduce life span of the battery.
About your Refills / Cartomizer Filters:
You do not need to buy a new kit when refill or cartomizer filters are finished. Simply order fresh refills from our online store. Additional Cartomizer refills are available in Tobacco and Menthol flavors. Mild 11mg and Zero 0mg Nicotine-free refill cartridges are compatible with the new VIP E Cig kits, but must be purchased separately.